Helping you find work
If you're disabled and want to find work in Wales, the Intensive Personalised Employment Support service can help.
Our support is quick to access, matched to your needs, and comes at no cost to you.
We can help you to:
Identify
your skills
With up to 21 months
of support
Access wellbeing advice
Including health, housing,
and debt
Find work
With placements, work trials
and volunteering
If you're 16+ and can answer 'yes' to both statements, then we are here for you:
I'm unemployed and live in Wales

I'm disabled with complex barriers to work, and not on any other DWP employment programme.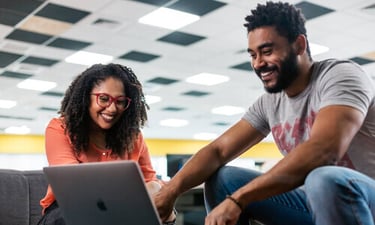 Work with us
If you are an employer, visit our dedicated partner portal to find out how we can help with your recruitment needs.
If you would like to work with us, join our Community Partnership Network by visiting https://www.maximusuk.co.uk/CPN
We've already helped thousands of people
like you
"Thank you for all your help and support to find me a job. My parents and partner are over the moon, and I am now able to save money for my wedding and a new place."